The 10 best heavy metal mascots of all time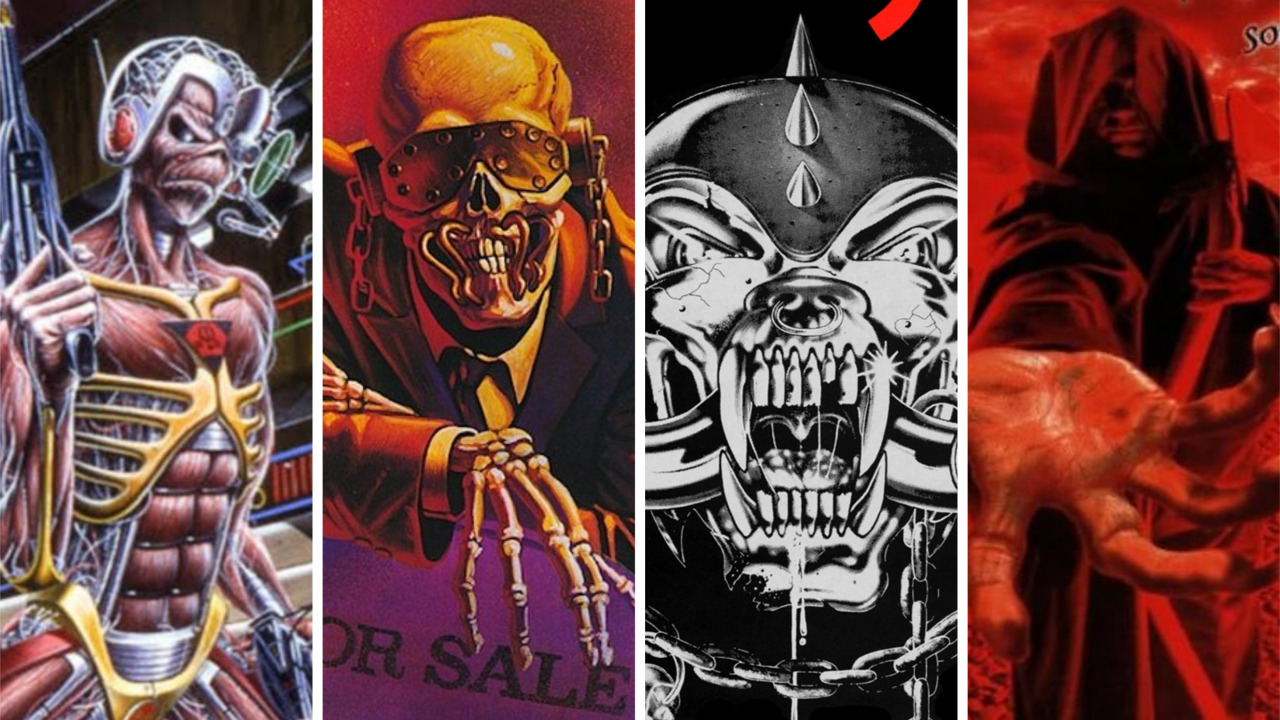 Nothing says metal like a gnarly mascot staring at you from an album cover, backdrop or whatever merch item the band can cram it on. From the esoteric to the straight-up wacky, these made-up figures have captured the imagination of fans almost for the length of metal's existence, with the most iconic ones standing the test of time for generations. With that in mind, here are 10 of the very best metal mascots to grace our world, from Iron Maiden's Eddie to Ghost's Papa Emeritus.
Eddie The Head (Iron Maiden)
Towering animatronic samurai, skeletal cyborgs with lasers, soldiers – Eddie The Head's been all of them and evolved with every single Iron Maiden release. As their stage shows have grown more elaborate, he's joined them onstage for sword fights with Bruce Dickinson – or just stomped around threateningly during iconic songs from The Trooper to Run To The Hills. No matter what he's up to, though, Eddie's a metal legend.